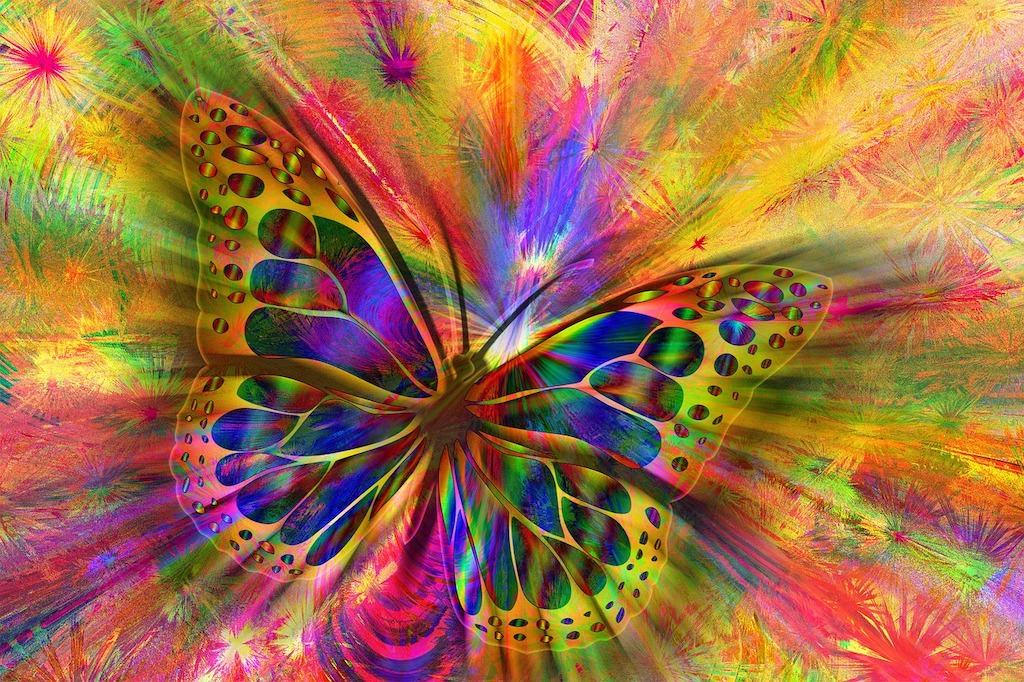 In this sunny and flamboyant sign, Mercury's creative juices are flowing. He revels in all forms of self-expression. In awe, he admires the fountain of his own mind and all that it gives rise to. Mercury in Leo is wholly engulfed in the 'Quest for the Self', in self-discovery but occasionally, he gets his ego caught up with it. Then he blows his own horn and is very proud of his achievements.  He revels in others' admiration. And why not? It boosts his self-confidence and self-esteem.
There is a child-like innocence with this Mercury – a fresh and playful curiosity. Mercury in Leo is rarely shy. In fact, he can be quite demanding. He makes sure his voice is being heard. Sometimes he can be stubborn and opinionated, unable to see another's point of view. Naturally, he thinks he knows what's best, not just for himself, but for everybody. And since he is so sure, he happily takes the lead.
Leo is a fire sign that burns with a steady heat. Thus, this Mercury here has more patience and staying power than he does in the other fire signs. He can more easily get into a flow.
This month, he will be joined by the Sun who is also passing through his own sign at the same time – this promises a tremendous amount of will power and creativity.
Self-Presentation, Persona (1. House)
Mercury moving through a Leo first house wants to be noticed. Free the inner child and give him an opportunity to play and to be creative. He loves the stage and enjoys all the attention that he can get.
Money, Values 2. House
Mercury moving through the second house deserves a treat, or so he thinks. He doesn't mind splurging on himself a bit either if he can. Call it retail therapy. It just makes him feel good. It is a good time to focus on the mind as the source of one's creative assets and to figure out a way to profit from them
Friends and Kin, Mental Processing  (3. House)
When Mercury moves through a Leo 3. house he is bubbly and loves to entertain. He is the life of any party he gives or attends. For creatives, this is also a great time for pushing on with your writing projects, in particular.
Home and Family (4. House)
Leo has so much flair when it comes to self-expression and in the fourth, his canvass and creative realm is the home. This is a great time to spruce up the personal sphere with creative touches. It is also a good time to reflect on one's heritage and lineage in order to understand more fully who we are.
Creativity, Children (5. House)
Mercury moving through the 5. house is a great opportunity to enjoy some playtime with the kids, go on a learning adventure, and to have some fun. It can also be an excellent time to start a creative project. Don't hold back!
Health, Work, Service (6. House)
When Mercury moves into the Leo 6. house, it may be a good time to give yourself some 'me-time'. Indulge yourself in a wellness retreat. Do something that makes makes you feel good. Just because!
Partnership, Relationship (7. House)
In the 7. house, Mercury finds himself in interaction with another – it is through the mirror of an interaction with another that he encounters and gets to know himself. It is a good time to seek connection, although this being Mercury, it may be of a flirtatious and fleeting nature.
Shared Assets, Inner Resources (8. House)
When moving through a Leo 8. house, Mercury digs around in the hidden recesses of the psyche. He takes on a deeper dimension and shines a light onto more existential questions. Issues around how to handle shared resources may also come up.
Travel, Study (9. House)
When Mercury passes through a Leo 9. house, he loves an adventure! Mercury here loves to travel and it becomes a way to learn more about himself.  Under current conditions travel may still be difficult. Luckily, Mercury is keen on mental travel, too. Give him some food for thought or a gripping version of the Hero's Quest and he is off. Expanding the inner horizons is almost as good as actual physical travel.
Career (10. House)
When Mercury is passing through the 10. house in Leo it lights up one's leadership potential with an extra helping of charisma. This is a good time to shine. Make sure others notice how special you are, while you have the stage.
Community, In-Group (11. House)
The social world can be a highly confusing arena. When Mercury moves through a Leo 11. house he wants to be the vocal mouthpiece of a group or community. He possesses great flair and natural talent to ignite enthusiasm or to run a campaign.
Spirituality, Transcendence, Self-Undoing (12. house)
Arguably, this is the most difficult house for Mercury in Leo to pass through. At the highest level, it represents an opportunity to reflect on the transcendental nature of the self and to fish for meaning in the sometimes terrifying endless sea of possibility. At the other extreme, Mercury here may seek to lose himself, escape reality, or seek transcendence through drugs, or alcohol.