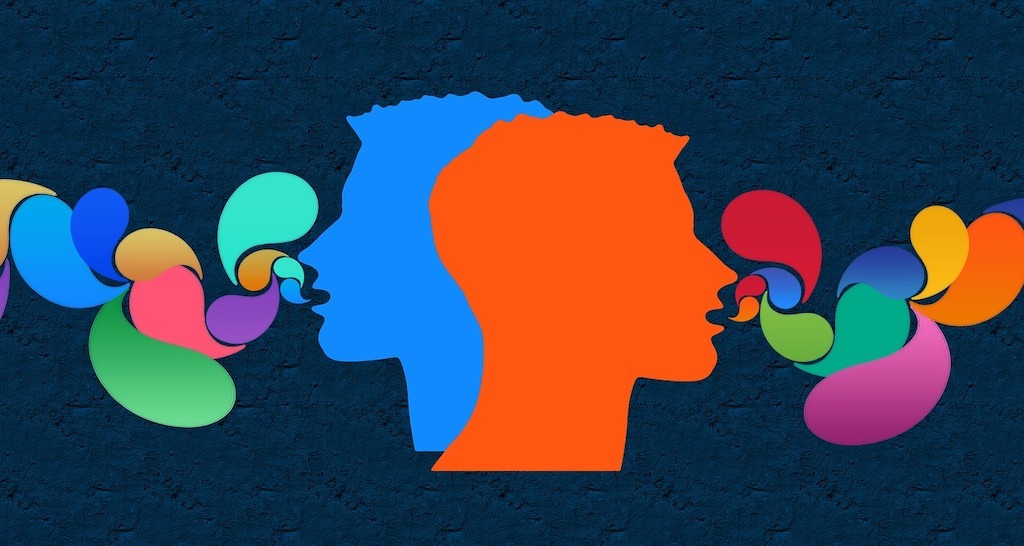 Mercury in Libra: August 30 – November 5, 2021
Mercury Retrograde: September 27 – October 18, 2021
Mercury will be in Libra for more than two months this year, from August 30 to November 5, 2021. That is because he is going retrograde from September 27 to October 18, 2021. But unlike last year, he won't be doing a back-and-forth dance between two different signs. He will just stay in Libra the entire time.
Mercury, which rules communication, feels pretty comfortable in Libra, the sign of relationships. In Libra, Mercury is an idealist. Justice and righteousness rank high. As Mars will soon also move into Libra, expect to see Mercury in crusade mode.
Yet, when it comes to simple decision-making, Mercury in Libra crumbles. The more options there are, the more he frets. Without clear principles, values or criteria to base his decisions on, he is lost. 
Mercury in Libra values the Arts. Poetry, literature, the study of art or art history, music and painting are all very much in his domain. But there is a tendency to idealize the object of adoration. His artistic endeavours are attempts to achieve abstract concepts such as 'aesthetics' or perfection.
Mercury is a fast-moving planet, which means that the effects of this transit will be felt more like a mood. Only those, who experience it as direct contact to the planetary positions in their own horoscopes are likely to feel the effects of this transit more tangibly. 
Self-Presentation, Persona (Mercury in Libra 1. House)
This transit offers an excellent opportunity to reach out and make friends. Mercury in Libra is a natural empath and has a keen ability to see things from all sides. 
Money, Values (Mercury in Libra 2. House)
Mercury is not averse to spending money while transiting through the second house. He likes pretty knick-knacks, art (if money is no object) and anything pleasing. But he is even more likely to spend money on books, or better still, to sign up for classes and workshops. The social component is just as important as the mental challenge!
Friends and Kin, Mental Processing (Mercury in Libra 3. House)
A busy social time is on the cards: catching up with friends and family members, correspondences and making appointments. Short trips here and there come in like a breath of fresh air. If you are planning a trip, remember that Mercury will be retrograde from September 27 – October 18. 
Home and Family (Mercury in Libra 4. House)
A time to touch base with your inner core and examine your inner life for any imbalances that need adjusting. This Mercury transit provides an opportunity to air family matters that need to be talked over.
Creativity, Children (Mercury in Libra 5. House)
Mercury passing through this part of the chart brings attention to the things you do for enjoyment. A change of scenery stimulates the flow of ideas. Allow your playfulness to come out, but do not play with people's feelings.
Health, Work, Service (Mercury in Libra 6. House)
This is a good transit for sorting out your work-life balance. You are more acutely aware of any imbalance in this regard, and seeing things clearly, means you can tackle them head-on. Mercury here has health and wellness on his mind.
Partnership, Relationship (Mercury in Libra 7. House)
The 7th house corresponds to the sign of Libra. Mercury passing through activates the relationship radar. Any issues in this department need to be aired and talked about. This may become more difficult during the Mercury retrograde period. Honesty is important. Be true to yourself and honest with those around you. 
Shared Assets, Inner Resources (Mercury in Libra 8. House)
Legal matters may rise to attention. If there are things to sort out, to balance the books or settle a score, now is the time for it. Aim for win-win in any financial or legal transaction.
Travel, Study (Mercury in Libra 9. House)
Whichever part of life Mercury touches, it will be an impulse, a little zap of energy that piques your interest. If you are travelling at this time, meeting people is a big part of the appeal. But, the mind also expands through learning or by interacting with novel interests that open up a new world.
Career, Status (
Mercury in Libra 
10. House)
This transit is likely to bring a flurry of activity in the professional sphere of your life. There is an opportunity to build up the business network and give more room to communications within your sphere of influence. It is a good transit for working on customer relations.
Community, In-Group (
Mercury in Libra
11. House)
In the house of friendships and social coherence, Mercury likes to hang out with like-minded people. Shared values and views of the world provide an instant common ground for intellectual exchange. You may find engagement with group activities highly stimulating at this time.
Spirituality, Transcendence (
Mercury in Libra
12. House)
This can be a confusing transit, as Mercury here is more introverted. Your perception of how others see you may be skewed, affecting your self-image and your interactions with others. If in doubt, do not make assumptions, but ask, so you may see yourself more clearly. The natural tendency will be to accommodate others first, but don't let them take advantage of you.